Charlottesville Fitness Kickboxing
Train Like Never Before With Our Zone 4 Fitness Kickboxing Classes
Are you ready for a revolutionary new way to train? Then join us at Evonlution Martial Arts in Charlottesville, where you can take part in our cutting-edge Fitness Kickboxing classes and stay on top of your progress like never before.
Our Fitness Kickboxing Classes, known here as Zone 4 Kickboxing, allow you to track your success!
You'll burn hundreds of calories during each and every class and at the end of the day, you'll know just how much you got out of your training.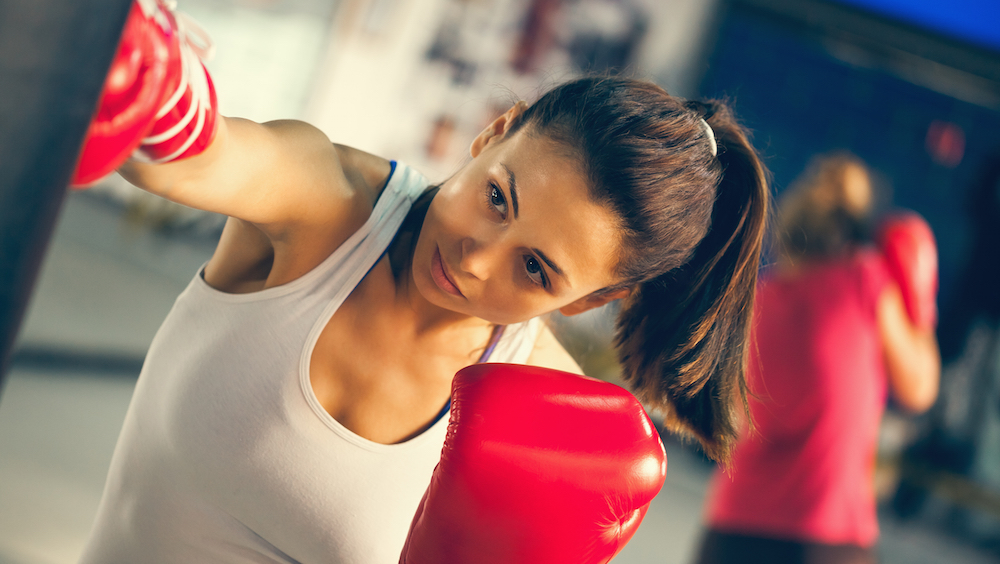 Evonlution Fitness Kickboxing Brings You Superior Results
Our Fitness Kickboxing Classes can keep you motivated like never before and help you keep track of your progress every step of the way.
Now you can:
Challenge a friend and compete against each other
Track your progress day after day
And commit yourself to healthy, sustainable results
You can look back after a few short months and celebrate the gains that you never thought possible.
What Will Your Fitness Kickboxing Success Look Like?
For most, our Fitness Kickboxing classes bring you total body success. You'll push yourself each and every day with repetition training and high-energy cardiovascular movements. That means you can walk away with:
Lean, toned muscles
A tighter, more stable core
Explosive, powerful self-defense movements
And confidence in yourself like never before
Join Us Today And Take On Charlottesville's Best Fitness Kickboxing Classes
Are you ready for tangible results? Then make the move to Evonlution Martial Arts in Charlottesville today for a Fitness Kickboxing class like you've never experienced.
To get started today with our Zone 4 Kickboxing or to learn more about everything we have to offer, just fill out the short form on your screen now. We'll be happy to answer all of your questions right away.